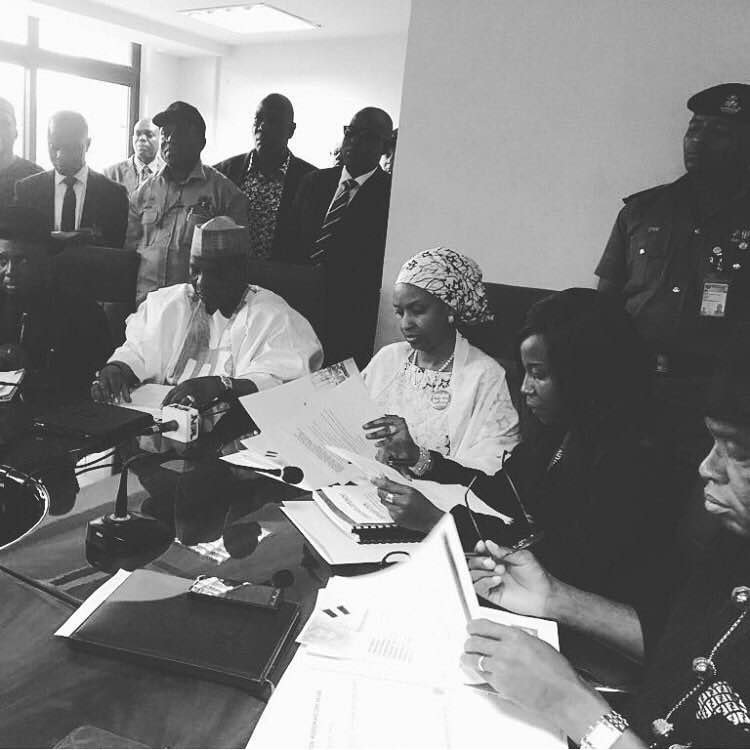 The newly appointed Managing Director of the Nigerian Ports Authority, Hadiza Bala Usman, on Monday assumed duties at the NPA headquarters in Lagos, telling colleagues to join her to make the ports authority a model agency.
"We will listen to our customers, importers, exporters and other agencies working in the Ports to improve on our service delivery to the nation, anything less than world-class services is simply not acceptable; attaining such heights is a mission to which I am certain we can all subscribe," she said.
Read her full speech below....
Remarks by Hadiza Bala Usman, Managing Director of the Nigerian Ports Authority, at the handover ceremony to the new management team; Lagos, 18th July 2016.
"Good morning, dear colleagues.
"Please accept my warm salutations to everyone in the NPA family. As I formally join the NPA team today, let me begin by expressing appreciation to the leader who has steered the ship until today. Sir, we wish you the very best as you go on to other things.
"Today, I assume with humility the responsibility of leading the NPA team. As you all know, the country expects much from us all. Our ports are a critical artery of the economy, and it is our duty to ensure that the operators deliver port services at the standards that our businesses deserve in the 21st century in supporting President Buhari's administration agenda of economic diversity. We will strive for enhanced operating efficiencies to facilitate improved revenue generation and inflows into the national treasury.
"We will listen to our customers, importers, exporters and other agencies working in the Ports to improve on our service delivery to the nation, anything less than world-class services is simply not acceptable; attaining such heights is a mission to which I am certain we can all subscribe

"As team leader, I have come to add my best efforts to yours so that we can collectively achieve results for our industry. We must work as a team, pursuing common goals with professionalism and diligence. We shall prioritize investment in primary equipment and infrastructure and services committed to by NPA in the concession agreements to hasten clearance of imports and exports from the ports. As we collaborate in the best traditions of public service, I believe that with commitment and diligence our hard work can position NPA as a model agency.
"To function as effective regulators, all of us at NPA must commit to the highest standards of performance and cohesion. Let us all uphold the most diligent work ethic, in our individual beats as well as in the collective undertakings required to achieve results.
"Everyone at the NPA has a role in promoting best practice, in upholding governance standards and in delivering quality services. We will work hard, with integrity and with zero-tolerance for corruption.
"As the new management settles down, we will be listening to your concerns and suggestions as we navigate the best options for effectively discharging the NPA's mandate. But we will not shirk our responsibility to provide the leadership to improve the NPA. I hope that we will do it together.
"Thank you and God bless."
Premium Times